For the first expedition Ocean Missions (the pilot expedition) invited experts from different fields: plastic researchers, whale scientists and bird researchers, to collect data on Icelandic ocean health and develop a citizen science field course for young people next year 2020.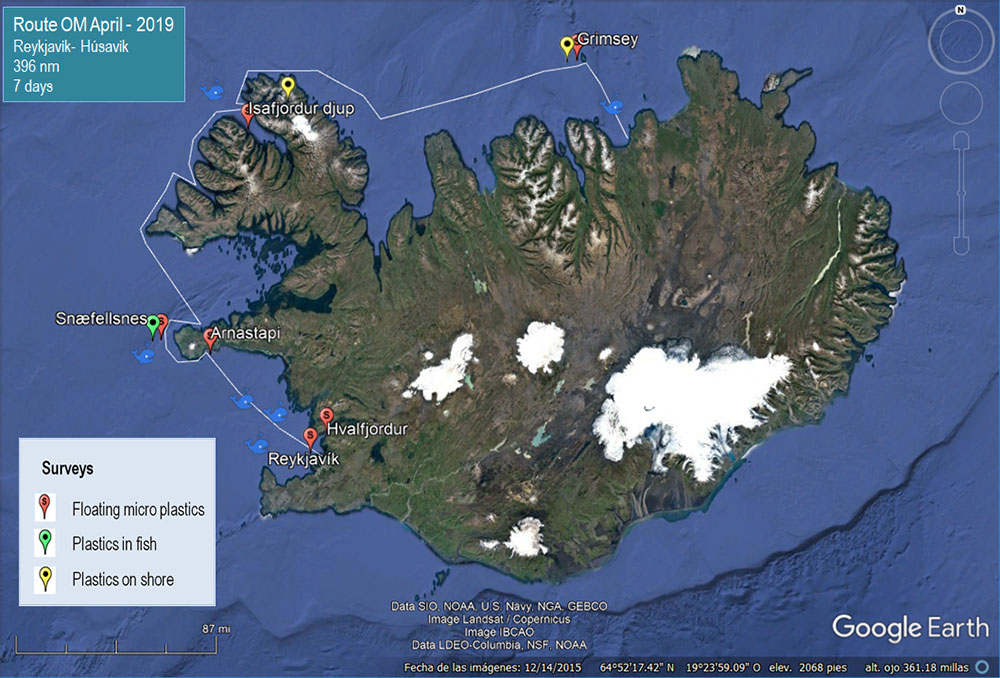 As Ocean Missions have INSPIRATION as a main goal we wanted to emphasize values to encourage people to protect and stand for what they admire. For this reason, nature photographers, journalists and artists also played a big role of the crew on board Schooner Opal.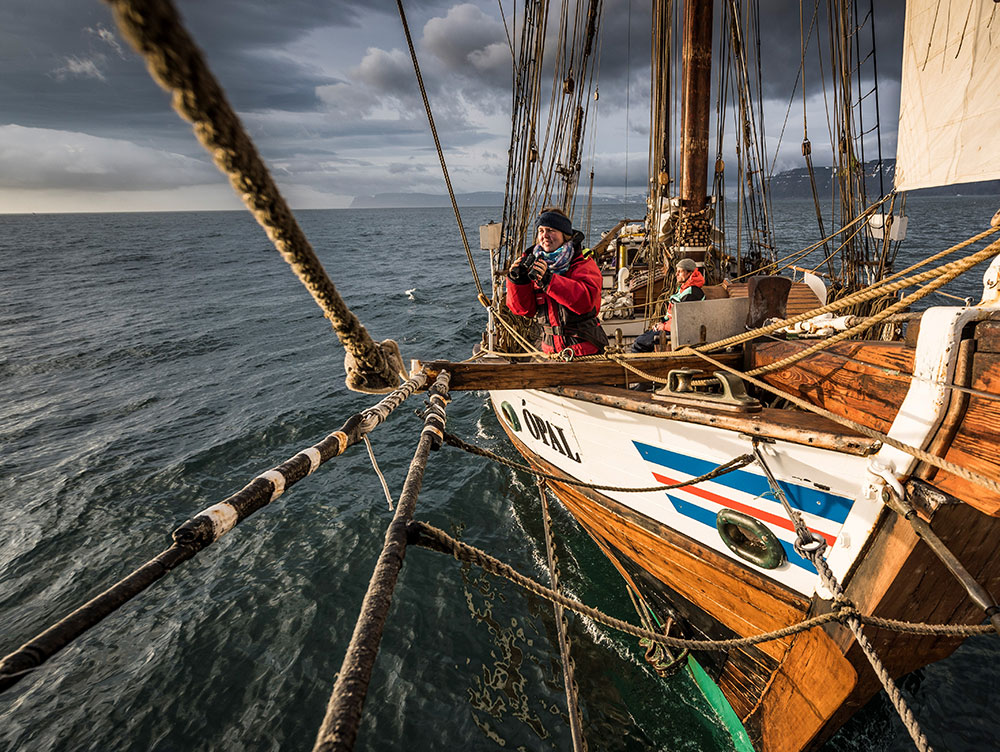 Although we had to face technical problems, weather limitations and time constrictions, we consider that the project has been successful, and the enthusiasm and hard-working mood of the people on board was the best example of representing the philosophy of the project, bringing solutions and working together for the expedition to happen. We set sail for 7 days of navigation from Reykjavík to Húsavík, covering a total of 396 nautical miles.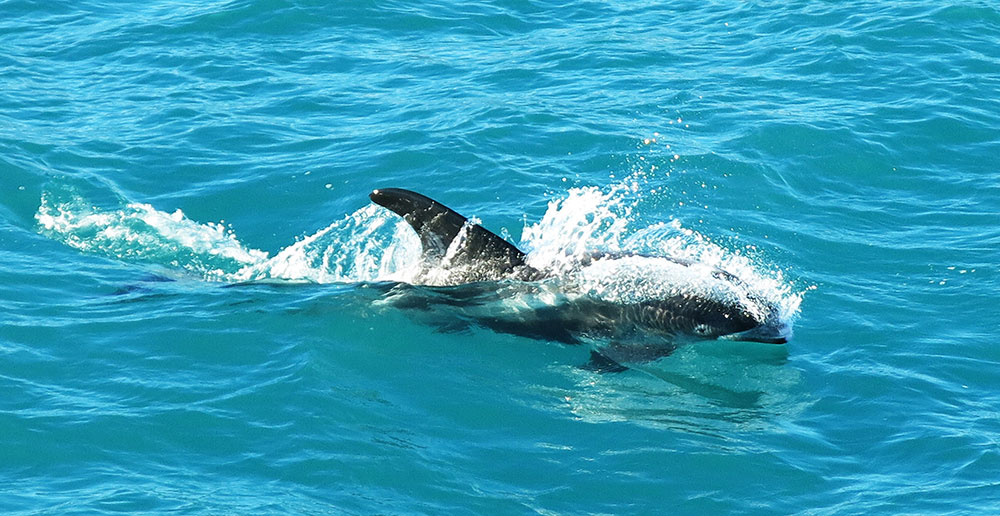 We gathered new and relevant information about ocean health, collected trash, listened to the nature and lived together surrounded by amazing nature and wild oceans, sharing the same passion: working together for the same color, live blue. 
Read more about the pilot Expedition 2019 in the report below.