Awards 2021 to help on Advancing the Case for Life on Earth
Belén, from Ocean Missions has been recently awarded by "The Safina Center" non-profit organization with a 5000$ grant to help on their work – Advancing the Case for Life on Earth, and she is willing to fully dedicate it on achieving Ocean Missions goals, which are hand in hand with the goals of The Safina Center!
We are never enough, but you never know…
Have you ever felt that? This is a very common general feeling on people, especially for those who work on environmental science and conservation. Those who have born with the passion to save nature and the planet probably know what I am talking about. We are living in our own created chaos of injustices and destruction, diseases and environmental crimes. Many times, unreal and out of any common sense. Sometimes it seems that we lost all control over our lives and we are embarking on a non-return journey to the end of the times… Ragnarok!?
But sometimes, even in the most terrible times, people make things and create movements that can change the course of our history for good! Those movements, driven by love and respect, are essential for global change.
"We live in an extraordinary planet that we need to take care of"
I am just a dreamy girl with a blue heart that envision global change for nature and ourselves. Through my whole career as a marine biologist, I have met incredible people and done things that I could have never imagined I was going to do! I have changed minds and inspired many people to stand for the oceans and the natural world and to me, that is the greatest achievement!
Hold on! Because this year is going to be full of challenges! And probably the many years to come. But we are ready to face our fate and we will never give up.
It is up to us what happens next: chaos or thrive.
This fund is given to support passionate women on their professional careers to make a positive difference for the planet! Our goal is clear: save our oceans, push for a global awakening movement and give back what we owe to nature! 🙂
You can read more about The Safina Center and their other fellows: https://www.safinacenter.org/
Belén García Ovide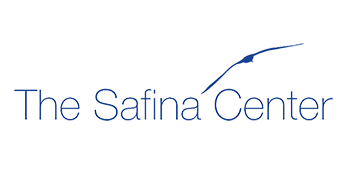 "FACTS ALONE CAN'T SAVE THE WORLD.
HEARTS CAN. HEARTS MUST.
WE'RE WORKING TO MAKE SURE THAT HEARTS DO." – Carl Safina