Learn, connect and act for our oceans in our new exhibition room!
How valuable is a whale´s life ? How much oxygen some from the sea? Are we on time to save our oceans? And, are whale watching activities sustainable in Iceland? There are so many important questions to answer and messages to spread!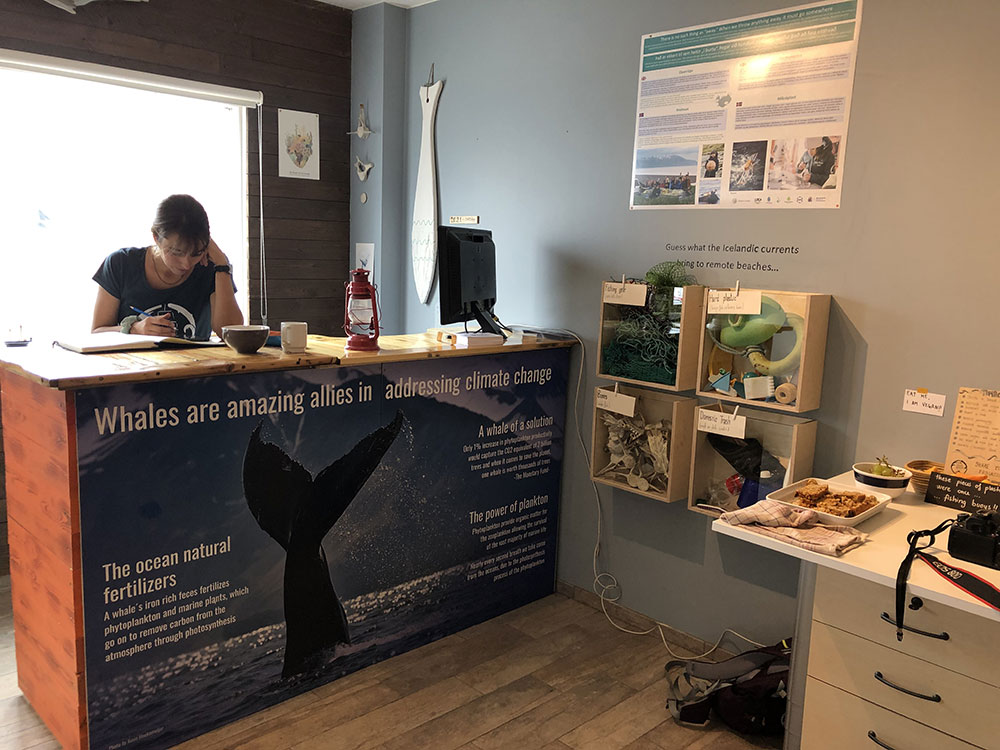 Húsavík, a small town at the edge of the Arctic, is a mayor attraction for visitors from all over the world that come here to see whales. Yet, if we want these whales to keep coming every summer, we need to make sure we protect their natural  feeding grounds. In this context, education and outreach play a  fundamental role for both locals and tourists. For this reason, we created a public space in the harbor area where science art and education merges to inspire like-minded spirits and lead the change towards sustainability.
The Ocean Missions exhibit is a place that calls all change makers worldwide! It is a space to share passions and dreams, to discuss problems and to transform words in to actions. It is a modest but fascinating room where people can read about our conservation efforts in Iceland and how to get involved. There is a peaceful library with the most inspiring books of our times and all kinds of art sculptures made out of trash that we find in the most remote beaches in Iceland.
One of the ideas is to bring opportunities for nature lovers to give back to nature when they are raveling or they live in Iceland. We are far from delivering our promises to protect 30% of our lands and oceans by 30% and in Iceland, less than 1% of the marine areas are protected. For this reason, this year we are launching signature campaigns to protect the puffins from commercial hunting and to support the creation of the first Hope Spot in Iceland. These are open petitions available on the exhibit and on our website.
Data analysis facilities for zooplankton and microplastic preliminar studies

Signature´s petitions to support the protection of Skjálfandi Bay in Húsavík

Hope Spot project and cooffe table

Local art to enhance awareness

Games and individual environmental challenges for kids and adults

Inspirational reycling workshops
We are acting locally, empowering the communities and spreading awareness globally. By educating about the oceans, we highlight the values of the coastal landscapes in order to protect marine spaces and its biodiversity!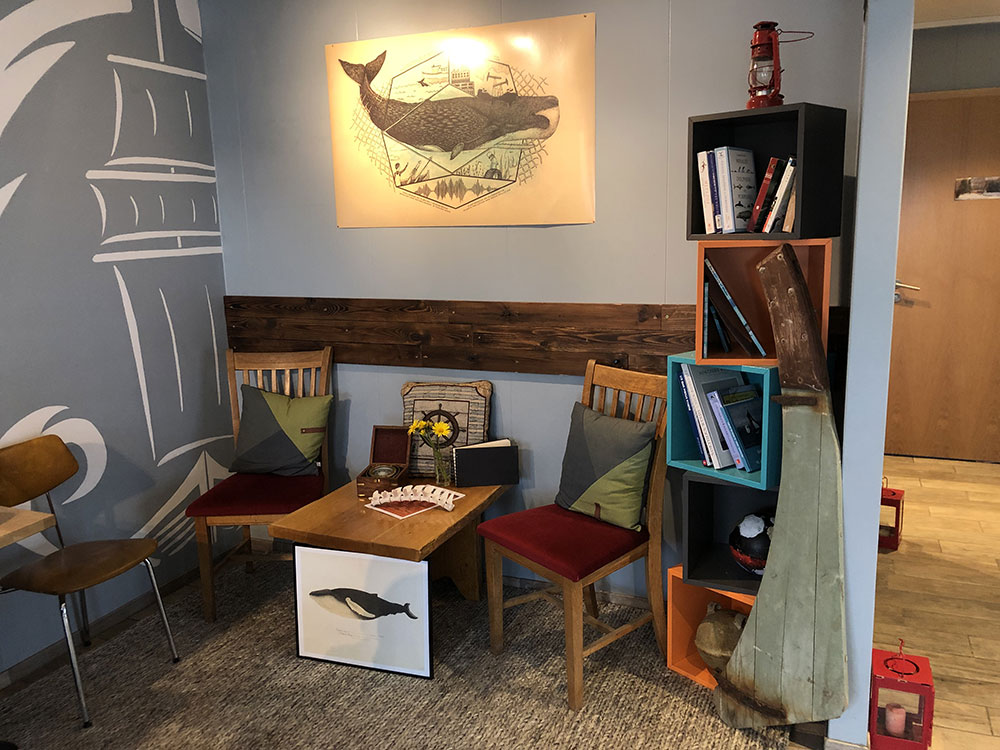 Early this month I went to NordMar Plastic Final Conference of the Ocean in Reykjavík to present the inauguration of the exhibition and our local educational programs with kids and sailing expeditions. The initiatives were very well received by the local ocean community and bonds were created with local institutions to keep working together for similar projects in the future!
Because the only way to predict the future is to create it!